Products / Verticals We Serve
Dangerous Goods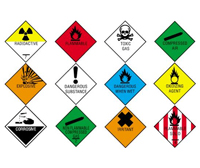 When you need to ship dangerous goods, you're in safe hands with Transverticals. We can carry almost any dangerous goods worldwide. From explosives, gasses, flammables, corrosives, oxidisers and peroxides to toxic or infectious substances. And if you have cars, engines, lifesaving appliances or magnets to ship, we'll carry those too. Quickly. efficiently, securely and safely.
Thanks to years of expertise and training we know what we're doing. You can count on our knowledge and expert advice on all aspects of dangerous goods. We provide the most up-to-date industry and regulatory information available. We offer complete air cargo solutions for dangerous goods - from origin to destination:


Temperature Controlled & General Pharmaceuticals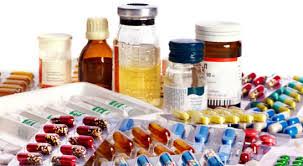 When transporting your pharmaceuticals, you need a strong partner with in-depth knowledge of the Healthcare and Pharmaceutical industry, and trusted expertise. We continuously focus on developing innovative added-value services to meet the demands of one of the world's fastest growing industries. The latest pharmaceutical industry regulations and guidelines are of the utmost importance to us. We have committed ourselves to ensuring that product integrity is maintained throughout our part of the supply chain for all high-value, time-sensitive and temperature-controlled shipments.
The Various and specific pharma handling requirement of the pharma industry are well taken care, thanks to the innovative solutions derived.
Different products handled by us :-
Ambient temperature control
2-8 Deg C temperature control
15-25 Deg C temperature control
Any other specific temperature requiments can also be handled through the Active Cold chain containers (-20 to +35 deg c)


Project Cargo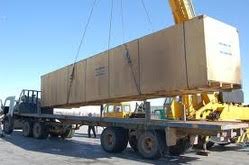 Heavy lift and project cargo specialists access to a trusted, worldwide network of agents who can handle your specialist shipments, whilst working professionally and safely under a strict Code of Conduct.
Shipments include generators, turbines, reactors, boilers, towers, casting, heaters, presses, boats and satellites. In the offshore industry parts of oil rigs and production platforms are also moved and some are disassembled at the end of an installation's working life.

Odd Dimension Cargo


Drilling equipment to ship? Other big shipments? No problem. We have the knowledge, experience and capacity to ship all your oversized or heavy cargo – any size, anytime, anyplace. We offer our solution for your extremely large, heavy or atypical cargo shipments.

Time-Bound Express Shipments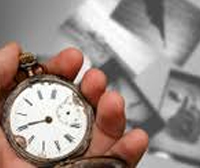 When time is precious, look no further.
Flexibility, Speed, Door to Door, and dedicated time bound service for your urgent shipments.

Live Animals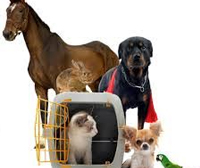 Transporting live animals is not the same as shipping regular cargo. Shipping pets like cats and dogs, as well as ornamental fish, horses, day-old chickens, zoo animals, cattle, hatching eggs and insects.
Dogs and cats deserve the same level of comfort and attention as passengers. We transport your companions in climate-controlled, pressurised compartments, ensuring the health and well-being of your pet. In transit, cats and dogs are temporarily housed in larger kennels and given food and water.

Art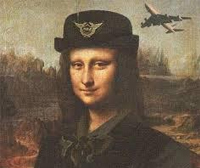 Art is our specialized service for all types of artworks, precious antiques and musical instruments. This service is specifically designed for artworks that need dedicated handling and processes.
Service also include - Specialised Hanlding and loading procedures, / Secure area for storage / Expert shipping advise / Loading priority


Aerospace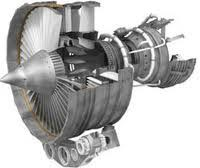 The ultimate solution for engines, helicopters, Spares and gears and all other parts needing special care and handling. Aerospace concerns high added value components, the speed varies between normal, Urgent and A.O.G. The business depends on a 24/7 operation. Your logistical partner needs to understand this to meet your needs. That's why your shipment gets priority treatment from our experienced and dedicated staff.

Automotive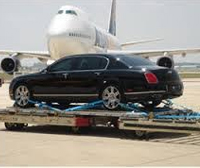 Transporting vehicles is a precise business. If it's your business, we can help you make it work by supplying several dedicated services. We work closely together with partners in the industry and are up-to-date on market developments and logistics needs With the right products and services we bring your supply chain to the quality level you require.
Fashion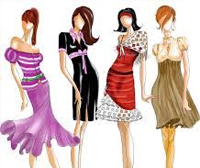 Fashion is a fast business. Like you, we understand the vulnerable nature of fashion products and their just-in-time logistics. Our dedicated sales and handling teams work closely together with partners in the industry and are up-to-date on market developments. We keep you ahead with specialized, reliable services and equipment to get your products into the stores on time. Contact us for GOH(Garments on Hanger) containers as well.
Our Services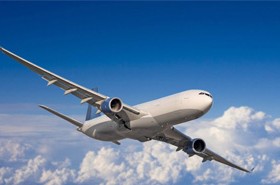 Air
Transverticals aim is to be one among world's top global airfreight forwarders, with a full range of air logistics solutions.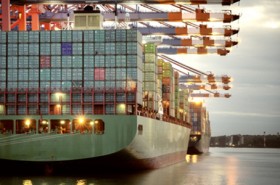 Sea
Through our global network of experienced professionals and innovative tracking technology, we provide an integrated solution of ocean freight services.